Social Events
The ZCON 2017 team has put together a great set of social events designed to make your ZCON 2017 a memorable one!
Opening Banquet
The opening banquet ceremonies will be held at the host hotel's main banquet facility. We will introduce you to the week's coming events and introduce your convention team! Includes appetizers & water. Cash bar available.
Suds and Shine
Shine up your Z car and enjoy some cold brews courtesy of the ZCON Convention Staff! We will be set up near the pool area with a keg for your refreshment, and hoses/buckets/sponges/soap will be available in the parking lot.
Texas Chili Party brought to you by Courtesy Nissan
Sponsored by Courtesy Nissan and Z Club of Texas. Kick off your convention week by spicing it up a notch by enjoying the home-made chili and margaritas in the Hotel's Presidential Suite following the opening banquet ceremonies.
Oasis at Lake Travis Fajita Dinner
Following the conclusion of the car show, we will be hosting an evening buffet dinner at the Oasis.  This optional event can be purchased at the time of registration and will be priced at $40 per person.  The buffet dinner will be held in the Top of the Oasis room which provides commanding views of the lake.  The "Fajita Feast" buffet includes chile con queso as well as chips and salsa for appetizers, marinated skirt steak, grilled chicken breast, and Shiner Bock braised pork for the main entrée, and will be served with tortillas, Spanish rice, Charro beans, Pico, cheese, sour cream, lettuce and guacamole.  Complimentary coffee, iced tea and soda will also be provided.  In addition there will also be a cash bar for those who would prefer one of the famous Oasis margaritas or any other alcoholic drink you may desire.
Self-Guided Tours and Cruises
The convention team has planned a set of self-guided themed cruises and runs to get a taste of what Austin, Texas has to offer from our world-class breweries, wineries and distilleries, all while enjoying some of the best area roads. Maps available below or in print form from in the registration room at the hotel!
Austin Downtown InvaZion
Air conditioned buses will bring you to Historic Downtown Austin, Texas for a night of live music and discount beverages at a selection of bars and pubs on West 6th Street. Grab your closest Z friends for a night of bar-crawling fun! This event is brought to you by Feedback Watch Parties of Austin. A preliminary list of participating bars (subject to change):
Green Light Social
Dogwood
Steampunk
Pop
Rustic Tap
Closing Banquet at Circuit of the Americas
The closing banquet and awards ceremony for ZCON 2017 will be at the Media Centre at circuit of the Americas. We will be presenting awards for the judged car show, autocross as well as have a live auction featuring extremely sought after Z memoriabilia!
The dinner will include your choice of the following items (buffet serving):
Char-Fired Peppered Strip Loin
Roasted Garlic Chicken
Pan Seared Salmon
Sweet Potato and Gold Potato Hash
Field Greens
Red Wine Braised Wild Mushrooms and Shallots Salad
Brownies and assorted cookies
Iced Tea and Water service included
Cash Bar available for Beer, Wine and Liquor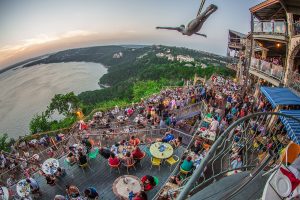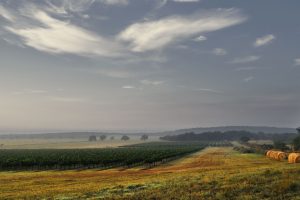 Becker Creek Vineyards is just one of the stops on our scenic cruises!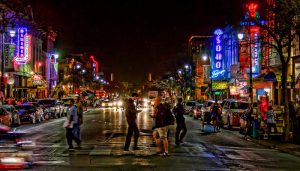 Take in Austin's nightlife on a West 6th Street Bar Crawl hosted by a local expert from Feedback Watch Parties!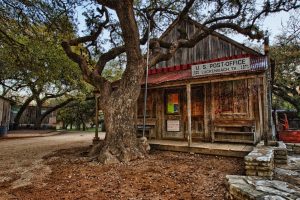 Wine not really your thing? That's OK. We have several other cruises to suite your tastes. Why not hand out with Waylan, Willie and the Boys in Lukenbach!?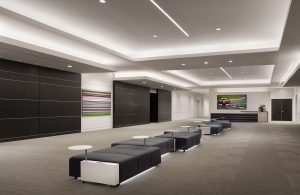 Join us to close out ZCON festivities at COTA's state-of-the-art media center right in the heart of the Formula 1 paddock!