NOTE: Yama-san will not be in attendance at the 32nd Annual ZCON due to health realted issues.
In the mid 1960s, Nissan was one of the leading imports in America, but Yutaka Katayama wanted more. He wanted a car that would bring people into the showrooms. Yoshihiko Matsuo decided he was up for the challenge. Find out about different variations of the design that Matsuo-san envisioned as he unknowingly created an automotive icon. If you're lucky enough, maybe he will pose with your car. For anybody who loves the early Z cars, his presentation is not to be missed.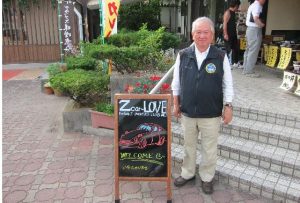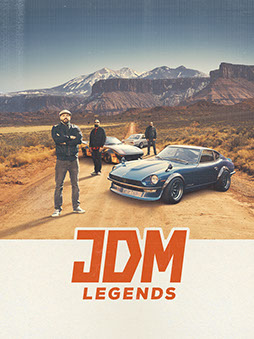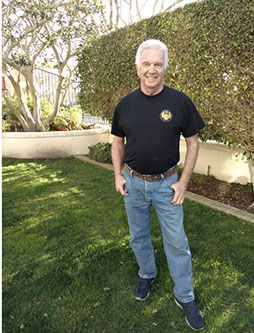 To develop greater appreciation for classic Japanese (JDM) vehicles within the collector communities as well as general public through greater accessibility, knowledge base, and events. To improve the access and supply of Japanese (JDM) vehicles within North America and to provide restoration services to the owners of classic Japanese vehicles.
JDM Legends was founded in 2009 by Eric Bizek and Trey Cobb, who is also the owner/founder of the aftermarket tuning company Cobb Tuning. Born out of our passion for classic JDM cars, our goal is to improve knowledge and accessibility to these wonder pieces of history and machinery and assist in the enlightenment of the collector market of the true values this vehicles possess.
As a car nut living in Northern California, Brian Morrow sadly witnessed the decline of America's muscle car era in the early 1970s. Determined to purchase one of the last great muscle cars before they vanished, he was thwarted by a lengthy autoworkers strike at GM. Undeterred, Morrow purchased a new Datsun 240Z and set about to transform it into the car he envisioned. The result was the Chevrolet V8 powered Datsun Scarab, a car the press hailed as the Cobra of the 70s, with Morrow described as the new Carroll Shelby. Scarab Engineering went on to produce shop-built Scarabs from 1975-1981, as well as V8 engine conversion kits.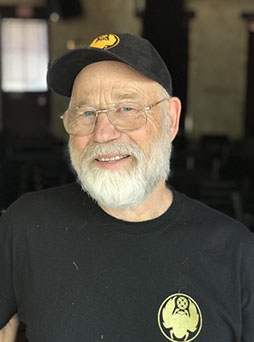 With his extensive background in racing, engine building and body and paint, Keith Bergey was tapped for the job of Production Manager at Scarab Engineering, becoming Brian Morrow's right-hand-man. Bergey was at Scarab from the very beginning, developing the production plan, fabricating, testing and supervising construction at Scarab's shop in San Carlos, California, where the firstfive production cars were built. Later, in Campbell, California, Bergey and Morrow teamed up to design and develop an even more potent turbocharged version of the Datsun Scarab, pumping out 425 hp. The press described the car as "Lightning underfoot: 0 to 60 time of 5.1 seconds."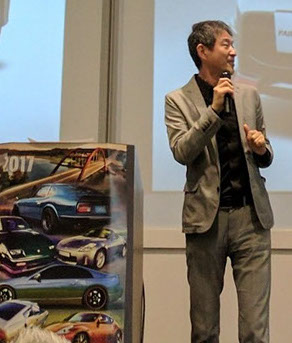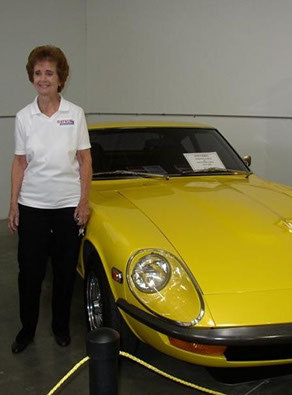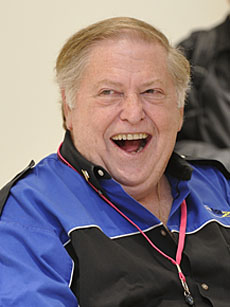 Hiroshi Tamura "Mr. GT-R"
Chief Product Specialist for 370Z & GT-R
Johnnie Gable
Yutaka Katayama's Secretary
"Mad Mike" Taylor aka the "Z Godfather"
Founder of the ZCCA
Former 350Z Designer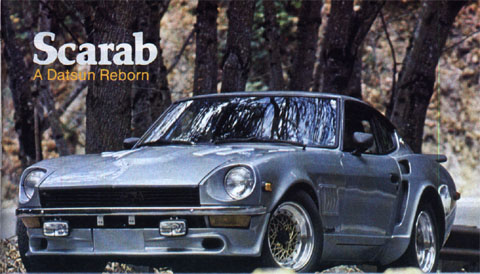 Largest Scarab Z Reunion in ZCON history