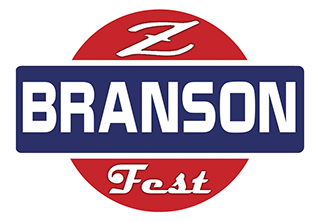 Nearly 15 years ago, a small midwest Z gather started in the Ozark Hills in southern Missouri. Thanks to the help of Mike Pinckard, Branson Z Fest was born. Each year passing, bringing more die hard Z enthusiasts out to Branson, Missouri once a year during the end of May. With Mike's help, "BZF" as the repeat offenders call it, offers a unique environment away from most notably, scheduled events. This event allows you to "do as you please" with cruises through the Ozark Mountains happening each morning, autocross and racing at the local drag strip, and a lot of socializing and relaxing back at the host hotel.
Branson Z Fest is not only a yearly tradition that Z nuts look forward to, there's also a special purpose behind this event. Each year Branson Z Fest works with multiple charities throughout southern Missouri, helping to raise money through car events, raffles, donations, and the famous charity BBQ dinner put together by the Wisconsin Z family, help bring together the community as well as create a special laid back, yearly event that Z family can enjoy!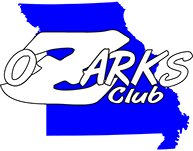 During the summer of 2014 at the Branson Z Fest car show, an older gentleman dressed in Z apparel and suspenders made his way over to a couple who were attending their first Branson Z Fest. The three talked for some time, seeing that there was no getting away since the man in suspenders was parked right next to the couple. After several chats and some very unique stories, "Mad" Mike Taylor had left such an impression on first year attendee Josh Lyman that he decided to create a local club with the help of "Mad" Mike. That fall Ozarks Z Club, based 20 minutes up the road from Branson, out of of Springfield, Missouri was born through the ZCCA.
Josh was able to get in touch with the local Z owners who really had no form, club, or events organizing the first official Z club in southern Missouri. Starting out the first year with barely the minimum members to meet the ZCCA's bylaws, Ozarks Z Club has grown to over 50 members in 3 years. The club is also very active within their local community, giving back and representing the Z community. Ozarks Z Club hosts "Adopt-a-Highway" roadside cleanups and donates to various charities throughout the year, raising over $20,000 for local charities in the past 3 years. The club also puts on local car shows, 125 highway cruises, and hosts their own autocross throughout the year.