Welcome to the Live Music Capital of the World
What you hear is true. With vibrant entertainment and culture, inspiring cuisine and stunning outdoor settings, Austin lets you create a soundtrack all your own. We're home to more than 250 music venues and a vibrant arts scene. So take a look around, and put Live Music Capital of the World on your playlist. Check out what else Austin has to by clicking the image below!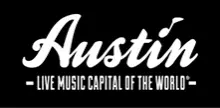 Beautiful Texas Hill Country
Not only is the Hill Country central to Texas and home of our capital, but many consider this the heart and soul of the state. Perhaps only here have such an array of cultural and natural features come together to create such a uniquely charming region. The land's beautiful rolling hills, sparkling rivers and bold display of bluebonnets every Spring are matched by the independent spirit of the people and a level of cultural diversity Texans pride themselves on.