CAR SHOWS
---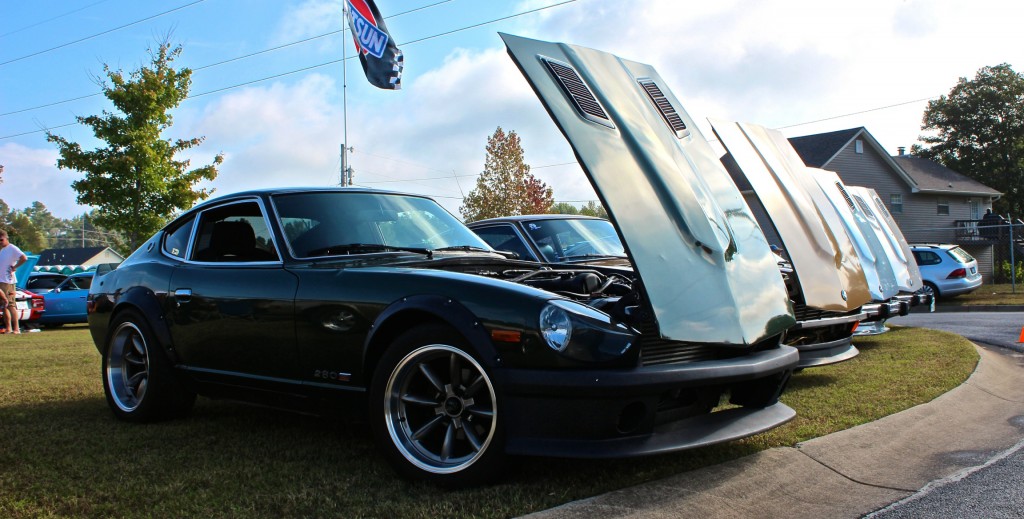 ---
Judged Car Show
---
The Z Car Club Association car show rules will be utilized for the judged car show.  If you have not attended a previous Z Car Convention, it is recommended that you read the  ZCCA Judging Rules document which will help explain categories and judging criteria.
---
People's Choice Car Show
---
In the People's Choice category, Z's are competing with fellow Z's of the same generation:
1970 – 1978 1st Generation (240Z/260Z/280Z "S30″)
1979 – 1983 2nd Generation (280ZX "S130″)
1984 – 1989 3rd Generation (300ZX "Z31″)
1990 – 1996 4th Generation (300ZX "Z32″)
2003 – 2008 5th Generation (350Z "Z33″)
2009 – 2011 6th Generation (370Z "Z34″)
Each registered convention participant receives a voting ballot to tally up their "Choice" for each generation of Z car.
---
Photography
---

Each judged car will have its' picture taken just as it enters the area set aside for those wishing to have their Z judged.
ZCCA Rules will apply.  We encourage that all show participants read the rules and how cars are classed before registering the car. Any of the convention contacts can help you if you are not sure. There is a link on this site to the rules and guidelines.2013 Convention Car Show
---
Car Show FAQ

---
The show is outdoors rain or shine.
We will make every attempt to pre-classify each car to ensure it's in the correct class prior to the start of judging.
Your registration package will have your car number for the show as well as the other track and motor sport events.  This may not correspond to your registration. This must remain on the car for the length of the convention. There will also be a registration sheet with your number in your Welcome Package.
There will be a class for each vintage and classification. The only exception is Ultra Modified, where all vintages are classed together.
If there are only two cars in a class, there will be only one award. Three cars will yield 2 awards. Four cars and above will yield 3 awards.
To allow "proper" time to judge the cars, only a certain number will be allowed to compete. This will be on a first come first serve basis. Upon registering, we will inform you if there are no spaces left.
Based on the above, and based on interest, there may will also be a People's Choice Award for non-judged cars. To identify the number of cars interested, it is noted already on the registration form.
Non-Z but Datsun/Nissan/Infinity vehicles are welcome to participate in the People's Choice portion of the car show and the staff of ZCON 2013 will work with groups wishing to hold a "car show within a car show" for these cars.
We will make every attempt to insure all scoring sheets will be mailed with 8 week on the close of the convention.
350Zs can now compete in the Daily Driver class as long as they meet the mileage requirements.
There will be a class for the 370Z – Stock, Street, Nissan and Ultra Modified.
If you have any .other questions please address them to the Delta Z Club contacts for the Convention